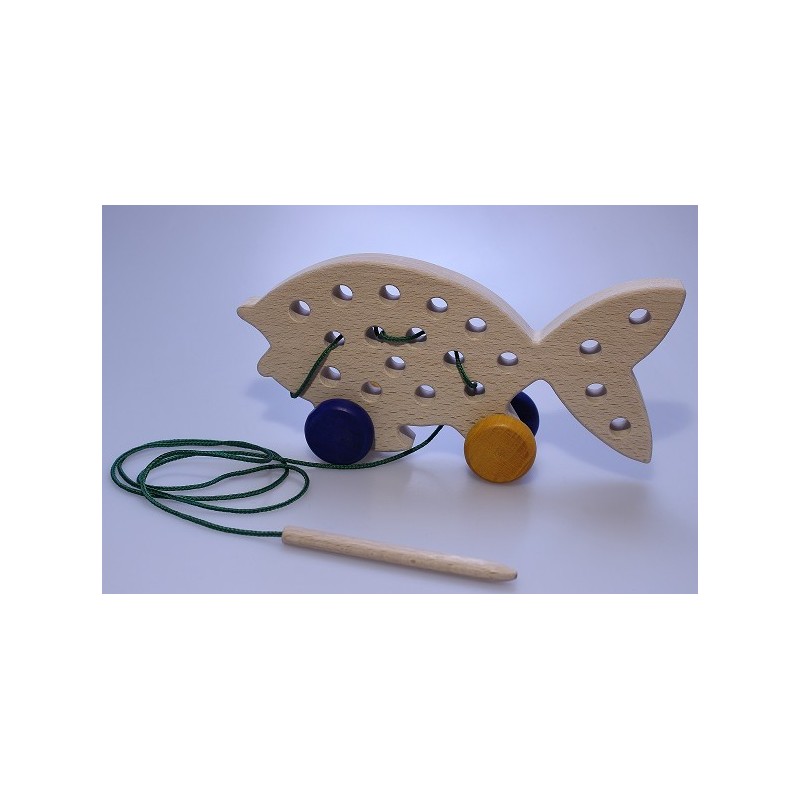  
Fish for passing through
Fish for passing through
This didactic toy in the shape of a fish is designed to improve children's fine motor skills.

The kids will learn not only how to hold the wooden pencil, but also push through the whole on the fish.

The wheels allow the fish to play with him and pull him along.

The toy is made of solid beech massive material which ensures its durability.

Hand-made production family firm Josef Pavel.

Measures: 12H x 20W x 4,5D (cm).
4 other products in the same category: