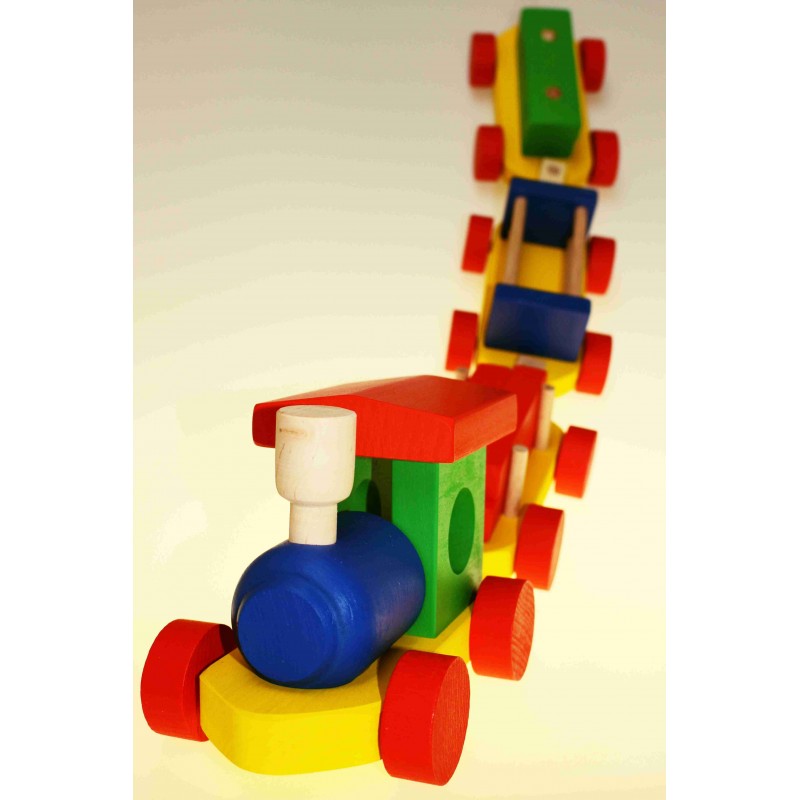  
Big wooden train
Big wooden train
Lovely wooden train with cargo.
Individual vagons can be variously involved, unload and reload.
Individual colored wood pieces may be interchanged according to the imagination.
It develops a dexterity, an imagination and helps the motor skills of the child.
The product meets the requirements of EU toy safety.
The colours used meet the strict standards EN 71.
Careful handmade Czech manufacturer.
4 other products in the same category: