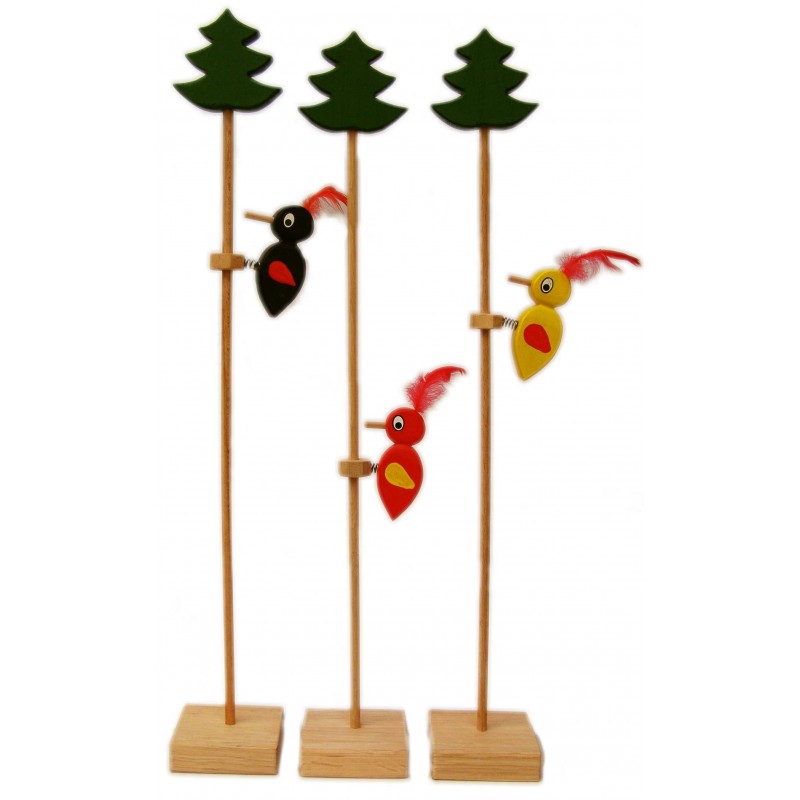  
Big woodpecker
Big woodpecker
The woodpecker is tapping into the rod and moves downward.
Cheerful favorite toy for everyone.
We manufacture in several colours - red, yellow or black woodpecker.
The toy is made of beech wood and oak wood, which comes from czech forests.
It can be spread out for better handling or shipping.
Hand-made production family company Josef Pavel.
Used colours are atested by norm EN71.
4 other products in the same category: