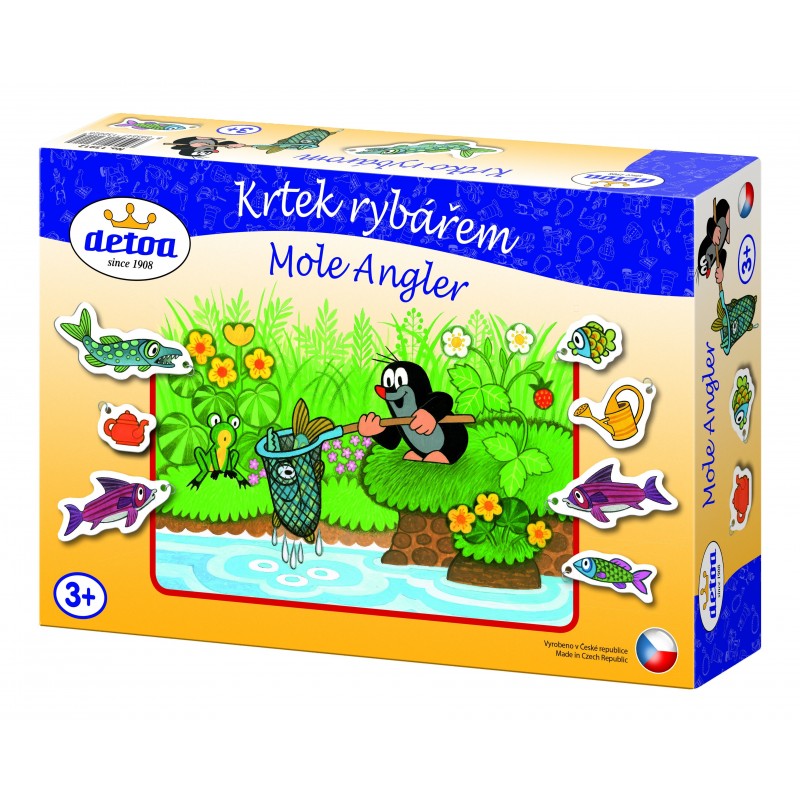  
Magnetic game Fishing
Magnetic game Fishing
The magnetic fun game Fishing.
It suports the kid's concentration, motor skills and patience.
The goal of the player is to catch as many fish in the shortest time.
The bottom of the box, into which is placed a paper liner, also serves as a pond.
The package includes 2 rods with a magnet, 9 fish with metal rings and of course instruction.
We recommended for ages from 3 years.
The product meets the requirements of EU toy safety.
The game is packed in a box.
Size: 29,5H x 20W x 6D (cm).
4 other products in the same category: