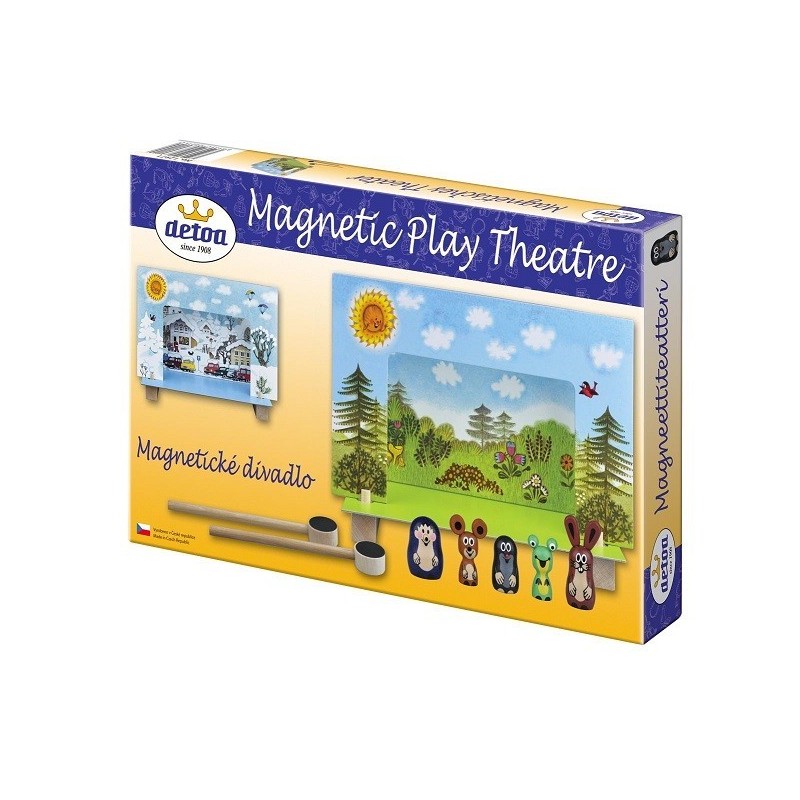  
Magnetic Theatre Mole
Magnetic theater Mole
Magnetic theater Mole and his friends - rabbit, frog, hedgehog and mouse.

The theater includes a base and two different backdrops made of cardboard, two guiding poles and 5 wooden figures.

It is packaged into a box made of cardboard.

This game is not suitable for children under 3 years, because it contains small parts.

The product is safe for children.

Size: 33H x 20W x 3,5D (cm).
4 other products in the same category: