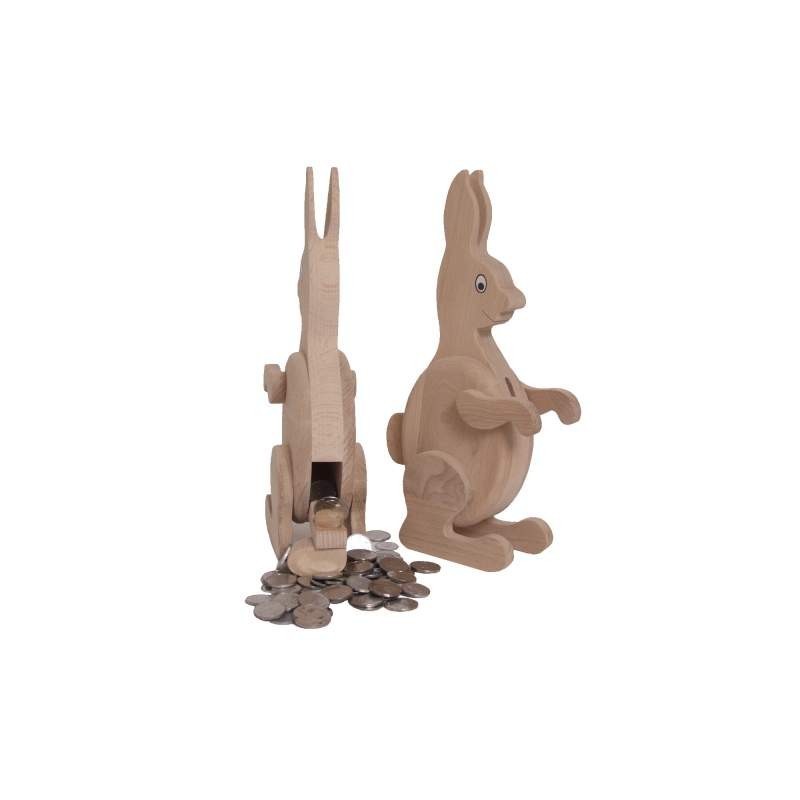  
Hare small safe
Hare small safe
The wooden box in the shape of a hare.
At the Easter time you can insert into the Bunny's paws an egg.
On the back of the hare is a whole for throwing a coin into the money box.
After turning the hare's tail left, the back part opens and the coins will spill.
Careful handmade small safe shows the beauty of the wood.
Teach your children to save money by using our beautiful collection of money boxes.
As a special gift sure to make you happy this unusual box.
Manual production family company Josef Pavel.
Made of beech wood. Size: 26,5H x 14,3W x 6,2D.
4 other products in the same category: