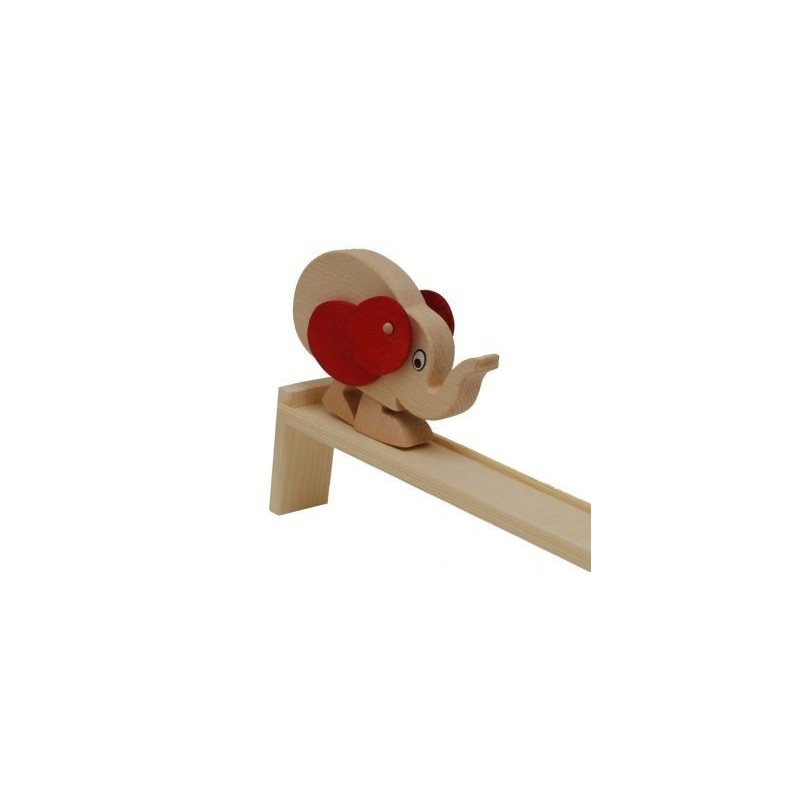  
Elephant with track
Elephant with track
The elephant goes on the track down.
When we move the elehant gently back and let it go, then the elephant is walking itselves and by the movement the ears are moving too.
Yours kids would like to see the elephant walking again and again.
Very favourite toy.
It is good for kids, who look for the things and toys around.
The colours, which are used are atested - the normes EN 71.
You do not have to be afraid of putting in their mounth.
The elephant is made of beech wood, the track is made of spruce wood.
Measures: 8H x 42W x 7,5D (cm). 
4 other products in the same category: