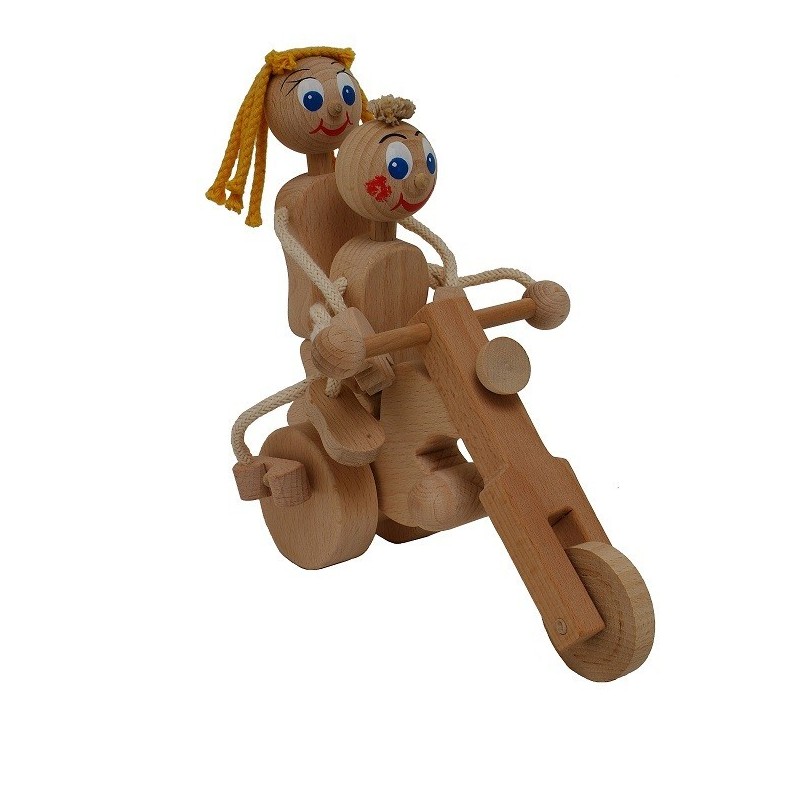  
Duo-motorbike
Duo-motorbike
A wooden model of motorbike with a boy and a girl will certainly please both lovers of motorcycles.
The wooden doll has her feet on the boy's hands to keep her from entering the wheel.
The boy is firmly mounted on a motorcycle, while the girl can be moved from the bike.
We supplied with different colour hair.
If you require a specific colour of hair, please state your wishes when ordering.
Careful handmade family company Josef Pavel.
The dimensions of the bike: 21H x  11,3W x 20,5D (cm).
4 other products in the same category: