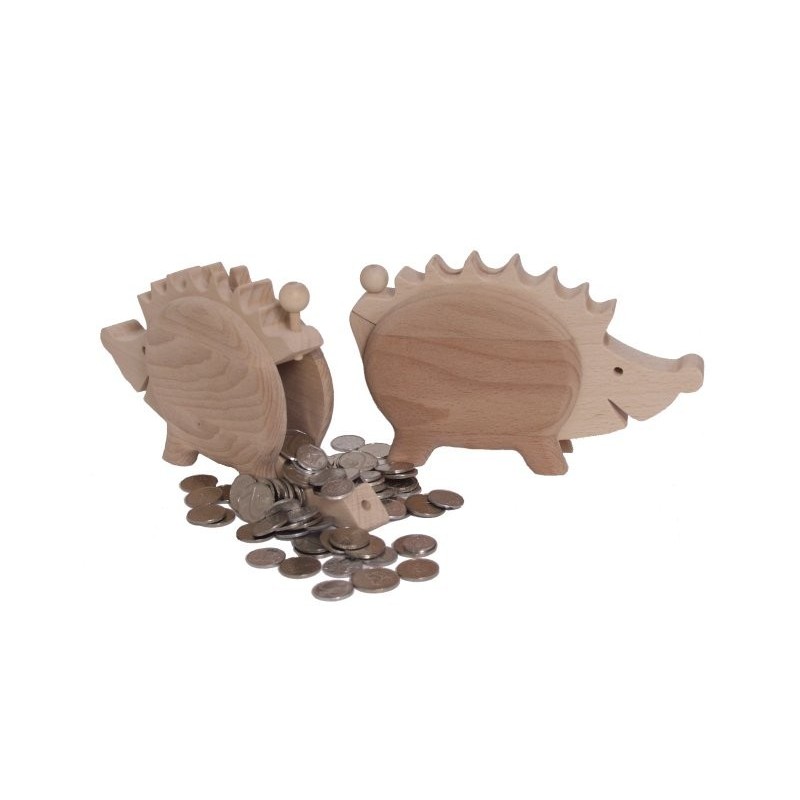  
Hedgehog small safe
Hedgehog small safe
The wooden box in the shape of a hedgehog.
On the back of the hedgehog is a whole for throwing a coin into the money box.
After puting up the small ball on the hedgehog's back, the back part opens and the coins will spill.
Careful handmade small safe shows the beauty of the wood.
Teach your children to save money by using our beautiful collection of money boxes.
As a special gift sure to make you happy this unusual box.
Manual production family company Josef Pavel.
Size:11,4H x 18,5W x 4,2D (cm).
4 other products in the same category: