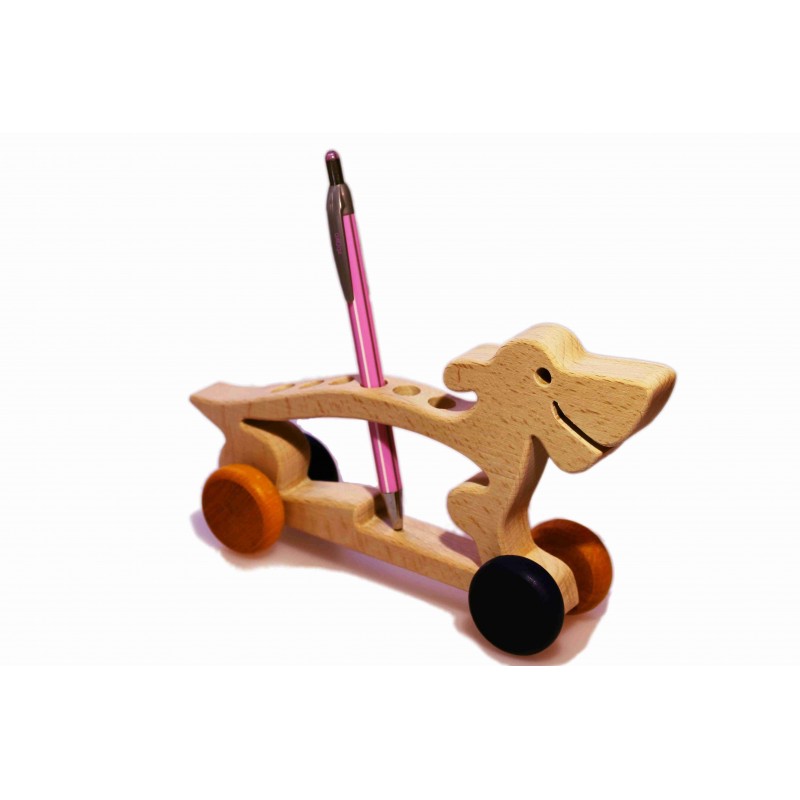  
Doggy holder for pencils
Doggy holder for pencils
Wooden holder for crayons and pencils in the shape of a dog.
The hole diameter is 10 mm.
We produce the holder on wheels.
Small children can play with a holder, and when they get older, they can use it for the crayons.
Hand-made production of holder has different colours of wheels.
The colour, which is used, is atested.
The production of family firm Josef Pavel.
Size: 11,5H x 20W x 4,5D (cm).
4 other products in the same category: