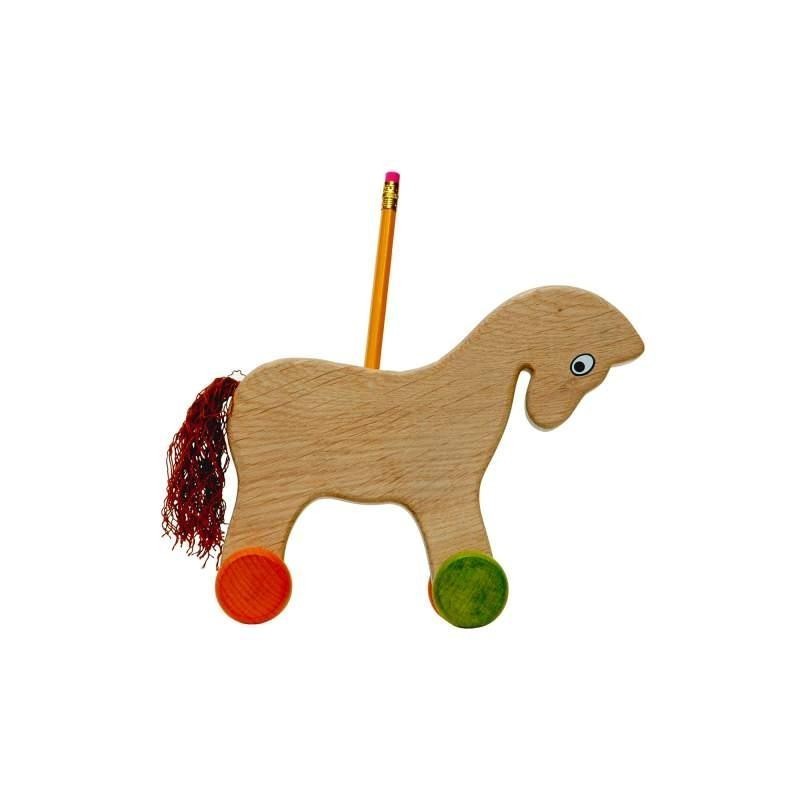  
Horse holder for pencils
Horse holder for pencils
Wooden holder for crayons and pencils in the shape of a horse.
The hole diameter is 10 mm.
Treat your beloved with this unusual gift.
The holder is suitable for pulling, when the kids are small, older kids will delight the holder with painting.
The horse is made of beech wood, which comes from czech forests.
Hand-made production family company Josef Pavel.
The colours on the wheels are attested.
Size: 20H x 16,5W x 4,5 D (cm).
4 other products in the same category: