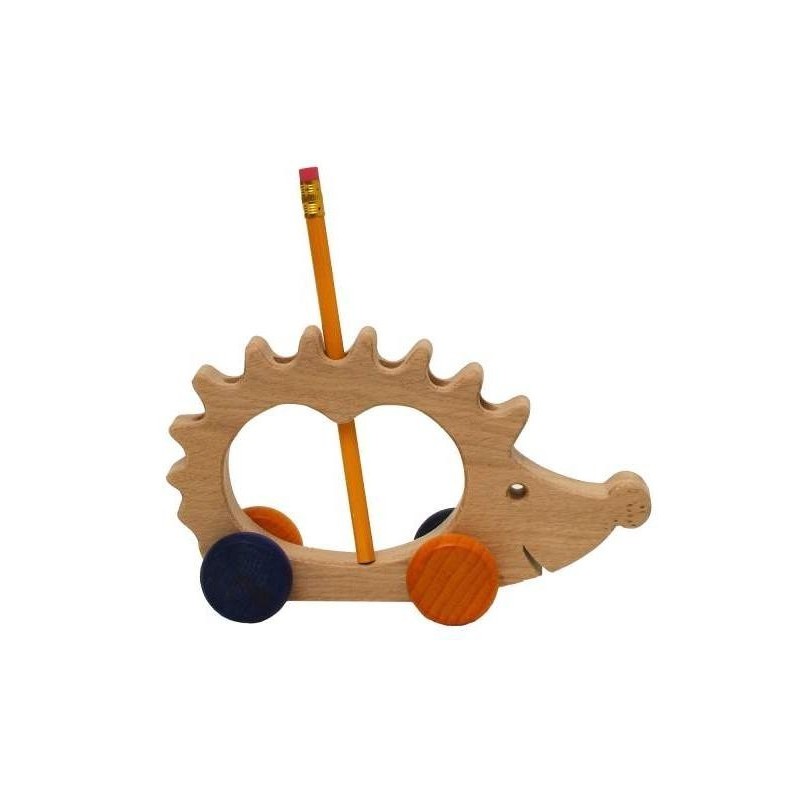  
Hedgehog holder for pencils
Hedgehog holder for pencils
Wooden holder for crayons and pencils in the shape of a hedgehog.
The hole diameter is 10 mm.
We produce the holder on wheels.
Small children can play with a holder, and when they get older, they can use it for the crayons.
Give this unusual gift to your friends or family.
Hand-made production of family company Josef Pavel.
Size: 13,3H x 20W x 4,5D (cm).
4 other products in the same category: